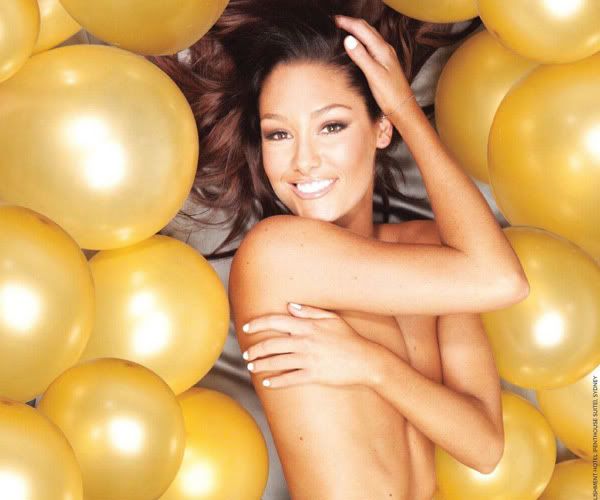 Aussie television personality Erin McNaught got naked for the June issue of Maxim (Australia). Erin has VJ'ed for MTV and won beauty pageants, but is probably best known for her recent role on the Australian version of "Dancing with the Stars". Now she'll be known to many as that hot Aussie girl on the cover of Maxim.
Erin McNaught Maxim Video:

Who is this chick?  It's Australian hottie Erin McNaught in her panties and bra at the L'Oreal Fashion Show.  I didn't know who she was either.  If you want to know more about her or see more personal photos here is her Official MySpace page.  Now where can I find some nude photos?