Category:
Sylvie van der Vaart
Meet the delightful Dutch model Sylvie Van Der Vaart in lingerie for the Hunkemoller Christmas Collection photoshoot.
Where you've seen her:
FoxKids and music station TMF
Das Supertalent
Let's Dance
With her husband Rafael van der Vaart
Sylvie Van Der Vaart's Latest Tweets:
[twitter-feed mode="feed" username="sylvievdervaart" other="yes" num="5″ linklove=no" followlink="yes" tweetintent="no" timeline="no"]
Video – Sylvie Van Der Vaart in Lingerie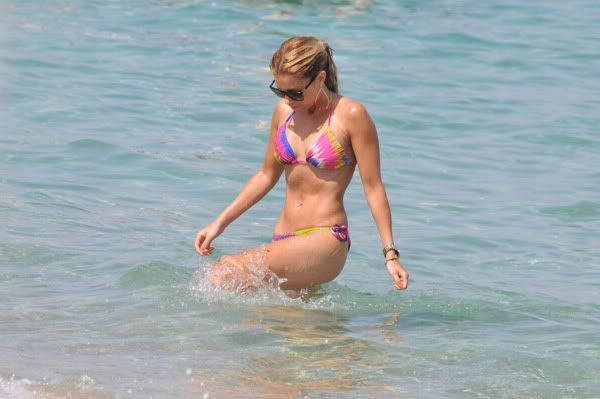 For being 34-years-old, Sylvie Van Der Vaart sure has kept herself fit. Here she is proudly walking the beaches of St. Tropez in her bikini. It must be her Indo (Eurasian) genes or the fact that she's a model and her career depends on her staying in good shape.